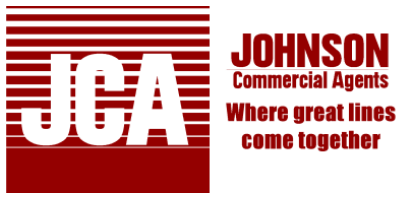 Empire Bakery Equipment of Hicksville, NY is pleased to announce the appointment of Johnson Commercial Agents of Mendota Heights, MN as their Sales & Marketing Agency for Minnesota, North Dakota, South Dakota, and western Wisconsin – MAFSI 19.
Founded in 1958 by Warren E. Johnson, JCA was incorporated in 1967 as the Warren E. Johnson Company, Inc. As an independent manufacturer's representative they work closely with foodservice dealers, consultants, multi-unit chain operators, and end-users from all walks of the foodservice industry. Covering the Upper Mid-Central United States region, JCA specializes in some of the more complex segments of the industry. They work hand-in-hand with their customers to find viable and sustainable solutions for unique foodservice challenges. JCA's vision is to be industry educators – advancing products, concepts and ideas that enhance public safety and deliver real bottom line values to foodservice operators.
Established in 1977, Empire Bakery Equipment is a privately-owned company providing equipment and systems to the baking and foodservice industries. Our offerings include a complete range of commercial bakery ovens, spiral arm mixers, dough processing equipment, cookie depositing systems and more. Empire's spacious 15,000 square foot facility is home to our warehouse, business support operations and on-site test bakery. We maintain a large inventory of parts on-hand, as well as an expansive network of installation and service agencies throughout the U.S. We remain committed to providing consistent, high quality products and unsurpassed customer support.
Through this new and exciting synergistic partnership, Johnson Commercial Agents and Empire Bakery Equipment stand ready to provide an even higher level of quality and support to the Upper Mid-Central U.S. region. Together, our customers' success remains our most important goal!
For further information please contact:
Mr. Paul Johnson & Mr. Thomas Johnson
Principals
Johnson Commercial Agents
1408 Northland Drive, Ste. 406
Mendota Heights, MN 55120
(651) 686-8499 – Office
Mr. James M. Markee
Foodservice Bakery Director
Empire Bakery Equipment
1C Enterprise Place
Hicksville, NY 11801
(516) 681-1500, ext 108 – Office