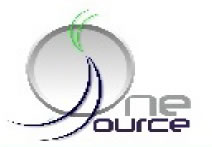 Empire Bakery Equipment of Hicksville, NY is pleased to announce the appointment of One Source of Media, PA as their Sales & Marketing Agency for Southern New Jersey, Delaware and Eastern Pennsylvania – MAFSI 4.
Founded in 1998, One Source's focus lies on selling premier foodservice equipment and furniture as they have done since their inception. Principals Brian McIlvane, Neil Inverso, and John E. Boyle have more than 100 years of foodservice experience combined. Built on a strong and solid foundation of credibility, One Source offers a well-balanced approach to Keystone's expanding markets by maintaining an in-depth focus in the following key segments – Foodservice Consultants, Chains, Dealers, Healthcare, and End-User Markets. With multiple offices in place to better serve their customers, they strive to provide the best support to commercial foodservice customers in all facets of their businesses by providing steady support through on-site sales and consulting service, in-house quotations, customer training and equipment testing.
Established in 1977, Empire Bakery Equipment is a privately-owned company providing equipment and systems to the baking and foodservice industries. Our offerings include a complete range of commercial bakery ovens, spiral arm mixers, dough processing equipment, cookie depositing systems and more. Empire's spacious 15,000 square foot facility is home to our warehouse, business support operations and on-site test bakery. We maintain a large inventory of parts on-hand, as well as an expansive network of installation and service agencies throughout the U.S. We remain committed to providing consistent, high quality products and unsurpassed customer support.
Through this new and exciting synergistic partnership, One Source and Empire Bakery Equipment stand ready to provide an even higher level of quality and support to the Keystone Region. Together, our customers' success remains our most important goal!
For further information please contact:
Mr. John E. Boyle, Mr. Brian McIlvaine
& Mr. Neil Inverso
Principals
102 West Front Street
Media, PA 19063
(610) 565-5200 – Office
(610) 565-0725 – Fax
Mr. James M. Markee
Foodservice Bakery Director
Empire Bakery Equipment
1C Enterprise Place
Hicksville, NY 11801
(516) 681-1500, ext 108 – Office